I think that everyone, at least once in their lives, has encountered themselves with "The Baby-sitters Club." Whether it was the books, the movie, or the tv series, this group of seven little girls who founded a club to babysit kids on their neighborhood who ended up finding not only a new passion but a lovely friendship along the way.
Many of us grew up reading these books as kids but, I feel that a lot of the younger generations of kids are missing out a little bit on these lovely stories. Even though they still remain classic and relevant throughout the years, books like "Kristy´s Great Idea" are no longer available or easy to find nowadays like it was back then.
Most of the kids of today have easier access to a tablet and a streaming platform like Netflix than to a Baby-sitters Club book. But thankfully, they finally decided to do something about it. Netflix created a "Baby-sitters Club" spin-off that consists of ten episodes that premiered last July 3rd.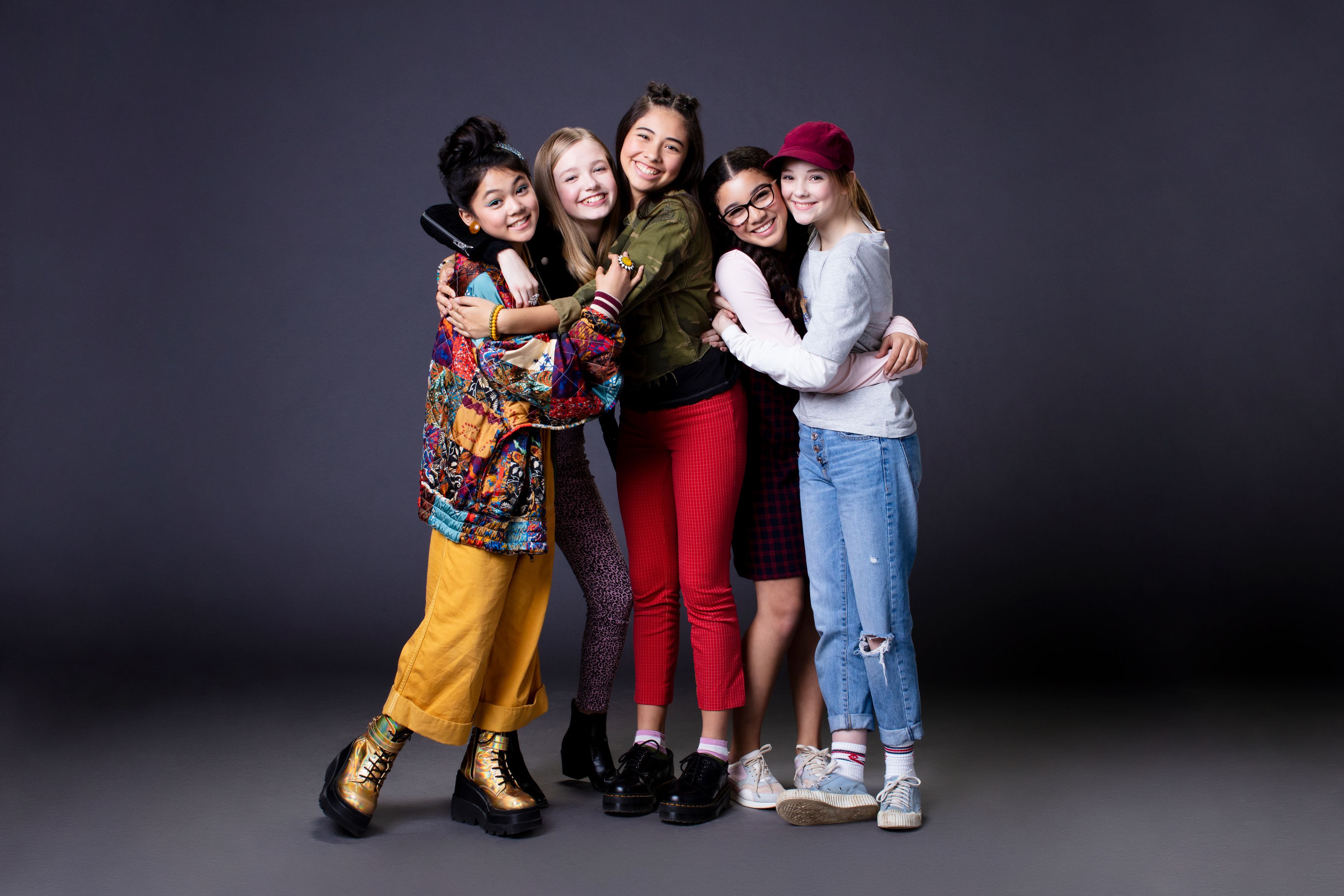 And of course, me, as your faithful reporter, just HAD to check them out to see what their real deal was, and I´m glad to tell you, I was not disappointed. So here it goes: The Baby-sitters club Netflix series review. 
The series primarily star Sophie Grace as Kristy Thomas (club president and founder) with her bossy but always determined personality; Momona Tamada as our dear Claudia Kishi with her free and artistic spirit; Shay Rudolph as our favorite Newyorker, Stacey McGill; and Malia Baker as the quiet yet, fierce Mary Anne Spier. They are the very first founders of the club although, around the third episode, we get introduced to the passionated activist Dawn Schafer played by Xochitl Gomez. And finally, around the last episodes, we get a glimpse of the newest members, Mallory Pike (played by Vivian Watson) and Jessi Ramsey (played by Anais Lee.)
As for the cast, all those little girls are so very talented and acted in a way that seemed that they were literally meant to play that role. Besides, in plenty of interviews, all the actresses confirmed that they shared huge personality traits with their characters.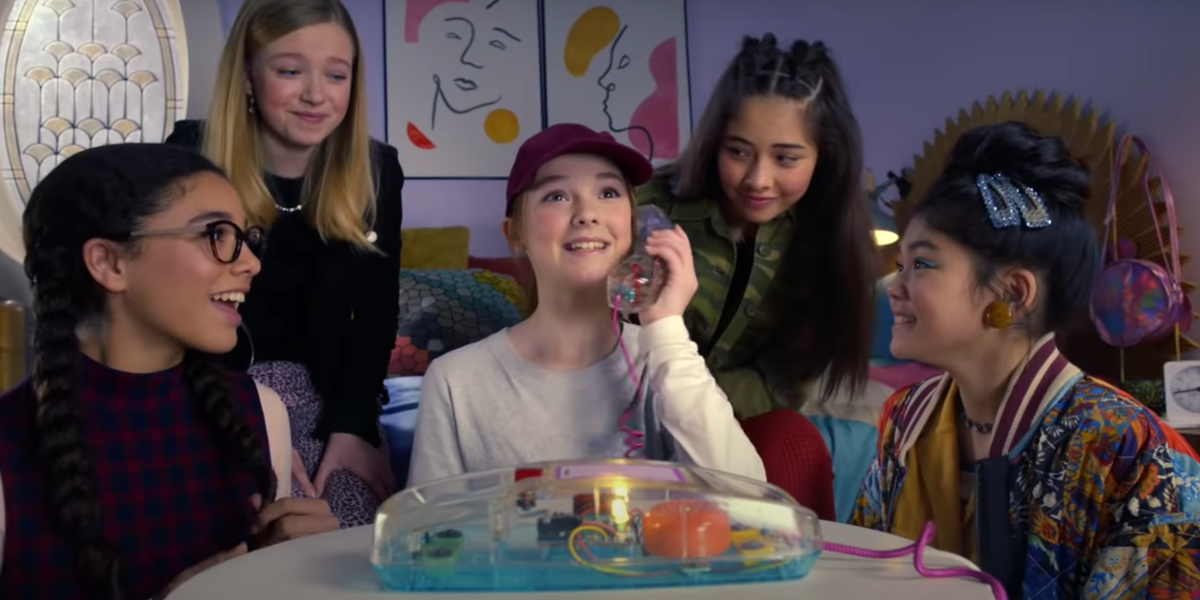 What I think I loved most about the show, is how they managed to adapt so well with issues regarding nowadays. Not only do we get plenty of representation (Latinx, Afro-American, Asian, and more) but, we get to see modern-day topics like trans acceptation, diverse sexual orientations, and single parenting. These are things that have to be seen on tv and the show manages to introduce them in a completely natural and non-forced way that it´s just admirable.
Even though some things change from book to show, the essence of The Baby-sitters club remains forever the same: a group of girls that form a club to support their community and end up forming a strong friendship.
Se ti piacciono i nostri articoli e vuoi restare aggiornato sul mondo dello spettacolo, recensioni, news, interviste e altro ancora non dimenticare di seguirci su: